10 tips for winterizing your boat at the port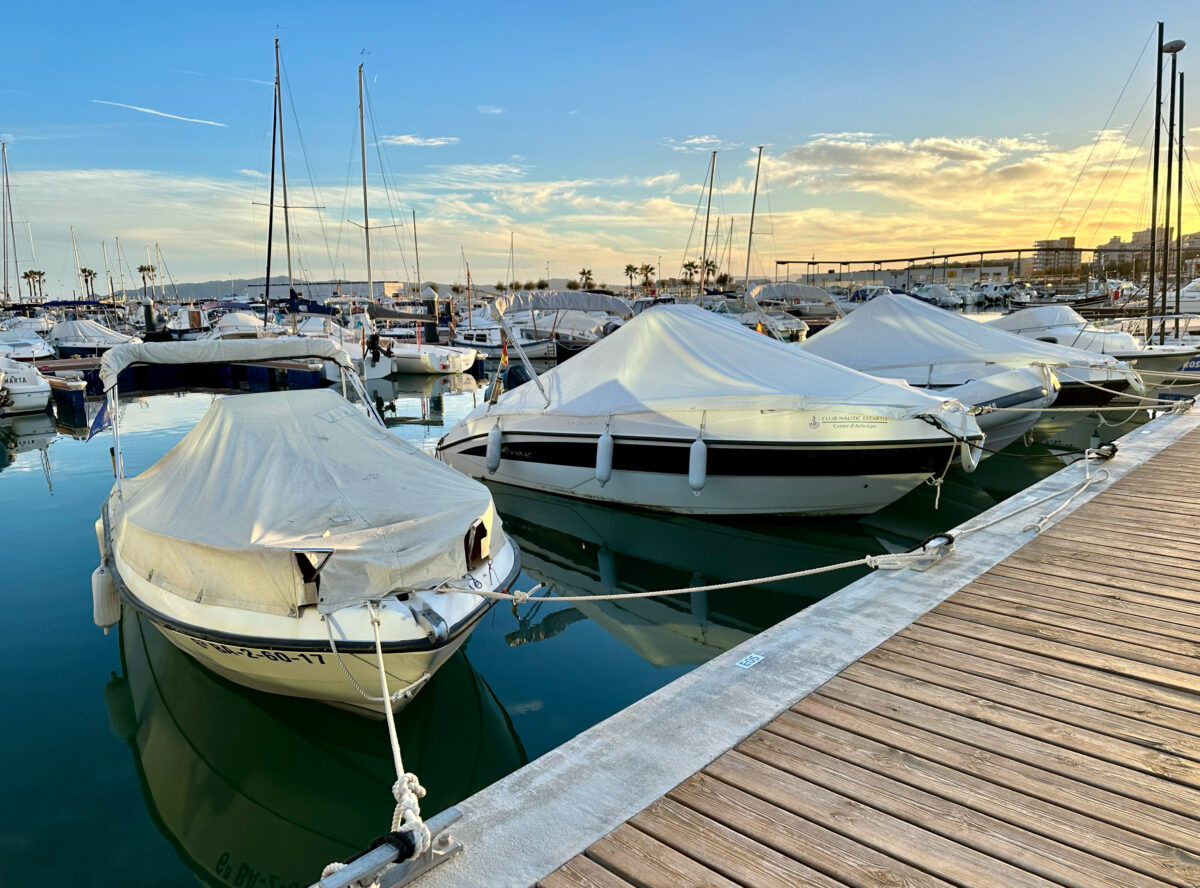 With the arrival of autumn, doubts and uncertainty arise about how to adequately prepare boats for wintering at the port. From the Club Nàutic Estartit, we want to provide you with several practical tips to ensure that your boats are well protected during winter and in excellent condition when spring arrives, along with the boating season.
1. Take care of the mooring lines
Make sure the mooring lines have shock absorbers to reduce the strain on the cleat during bad weather days. It's advisable to protect the chafing spots on the mooring with a piece of hose or cloth.
2. Keep the boat separated from the dock
When the wind blows at more than 100 km/h and the waters are low, the guide has more range, and the boat could hit the dock. It's recommended to leave a reasonable distance to avoid collisions.
3. Taut and secured covers
It's important that the covers are taut and secured. For added safety, it's advisable to add a well-placed support under the canvas that will prevent water accumulation and prolong the life of the covers by protecting them from unnecessary tensions.
4. Maintain the fenders in good condition
The fenders should be the appropriate size for the boat and be in good condition. Conduct a thorough inspection and replace those showing signs of wear or malfunction.
5. Secure mattresses, covers, and awnings
If mattresses, covers, and awnings are not firmly secured, it's preferable to remove them completely. Storing them in a dry and protected place will increase their lifespan.
6. Remove the sails
It would be advisable to remove rolled-up sails. Rainwater that penetrates from above maintains humidity, creates fungus, and causes mold stains that are difficult to remove from synthetic fabric. If the sails haven't been removed, they could unfurl or catch wind from above and tear. If the sail isn't removed, it would be advisable to secure it with an additional reinforcing line in the eyelet of the sheet's fist.
7. Fill the diesel tanks
Consider keeping the diesel tanks of diesel engines full to prevent condensation problems and ensure optimal engine performance in spring.
8. Separate halyards
In sailboats, it would be necessary to separate the halyards from the mast using a line to prevent them from hitting. The neighbors at the dock will appreciate this gesture.
9. Check the closure of the faucets
In addition to closing the bottom faucets, perform a visual inspection to ensure the closures are in good condition. A small preventive maintenance can prevent unpleasant surprises when resuming nautical activity.
10. Protect the mooring guides
Place the mooring guides on the boat to prevent excessive dirt during winter. This gesture will help maintain a clean and well-maintained appearance.
Remember that you can always request support from Club staff at different times and through various channels, ensuring you have assistance when you need it:
Office hours (Monday to Saturday from 8 am to 1 pm and from 3 pm to 7 pm, Sunday from 9 am to 2 pm) at 972 75 14 02
Outside office hours at 652 738 577
Via channel 9VHF 24/7/365
Via email at info@cnestartit.es