Training in aquatic emergencies at Club facilities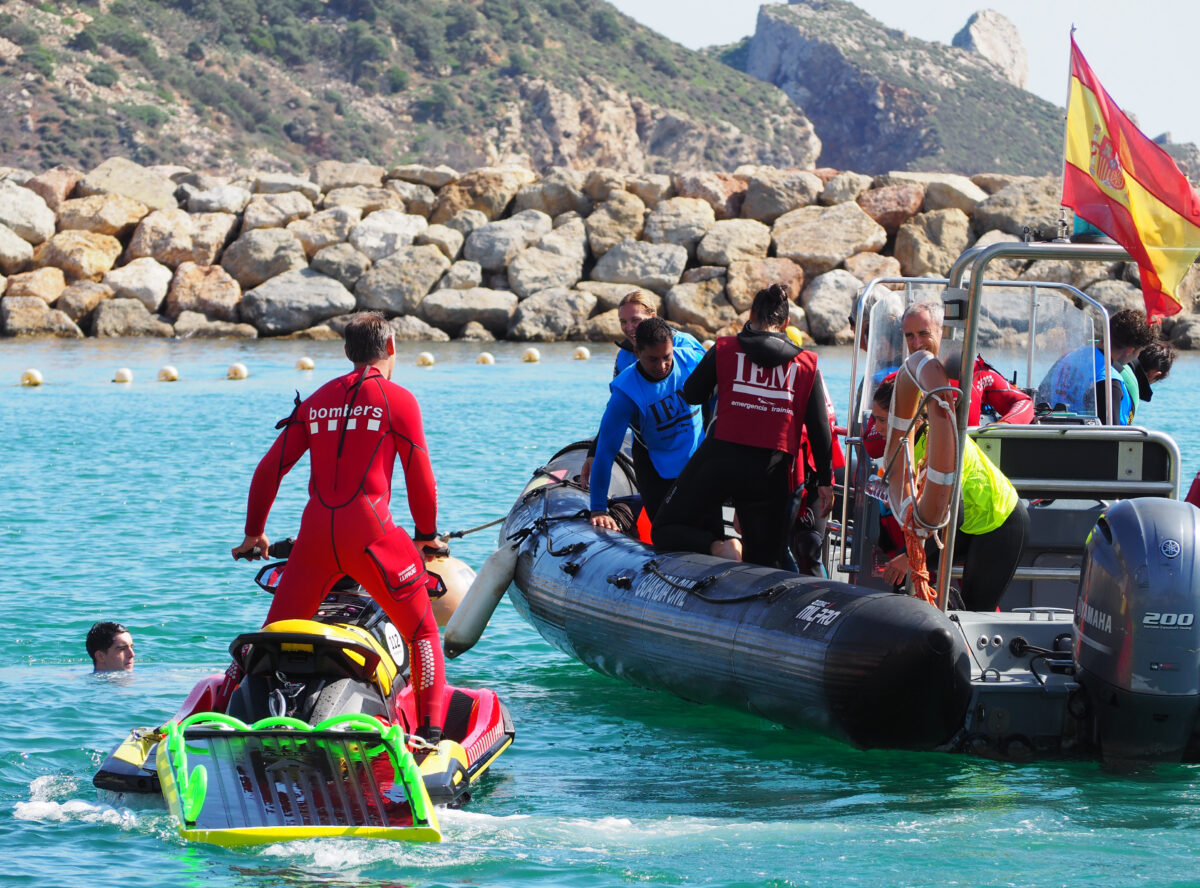 The Institute of Medical Studies (IEM) is a leading institution for emergency training in Spain, offering a wide range of educational programs that cater to everyone from lifeguards to specialized emergency medical practitioners.
IEM's programs include a Middle Degree in Emergency Healthcare Technician, a Higher Degree in Emergency Coordination and Civil Protection Technician, and a Master's in Comprehensive Assistance in Urgencies and Emergencies. Among these, the latter stands out for its focus on responding to emergencies outside of hospital settings, especially in challenging environments like mountains or beaches.
Realistic practical training at CNE
Practical classes related to underwater scenarios are conducted at the Club Nàutic Estartit facilities, providing students with the opportunity to learn the most advanced and effective techniques for aquatic emergency situations. These workshops include watercraft rescue exercises, Zodiac operations, and shoreline rescues.
Students receive training on how to retrieve a patient from the water, search for and transport a person to the beach, perform cardiopulmonary resuscitation on a patient in cardiac arrest, and handle multiple trauma patients in the water. To ensure students are well-prepared, IEM provides all the necessary equipment and materials for each specific situation.
These educational programs benefit from the collaboration of experienced professionals who play a significant role in safety and emergency operations. Practical classes are taught by experts from the Underwater Specialist Groups (GEAS), the Mossos d'Esquadra, the Firefighters of Catalonia, Red Cross, and Proactiva Open Arms, among others.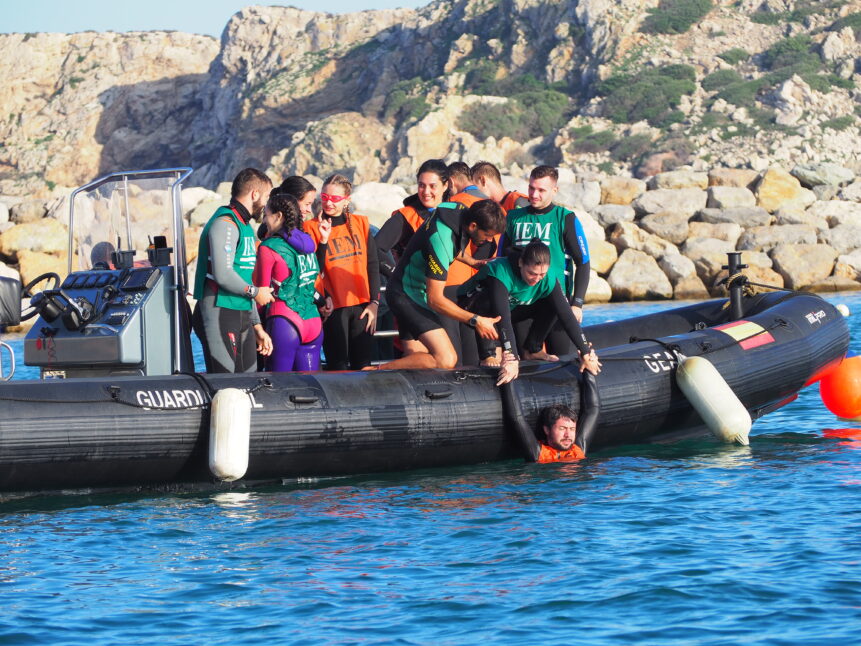 Intensive training with strong results
The practices and workshops at Club Nàutic Estartit span two days and are known for their high intensity. These experiences provide students with the opportunity to be in a real-life situation on-site, offering a deep understanding of what it means to be an aquatic rescuer. Students become familiar with the organizations and individuals involved in underwater and surface rescue operations, learning the tasks and techniques required to address different types of aquatic incidents and emergencies.
The collaboration between Club Nàutic Estartit and IEM is essential in providing students with the opportunity to continue learning and training to become proficient professionals in aquatic emergencies. With this comprehensive training at Club Nàutic Estartit facilities, IEM prepares its students to confidently and effectively handle aquatic emergency situations, ensuring the safety of individuals in aquatic environments.