Nautical Events of the Skipper and Difusión Náutica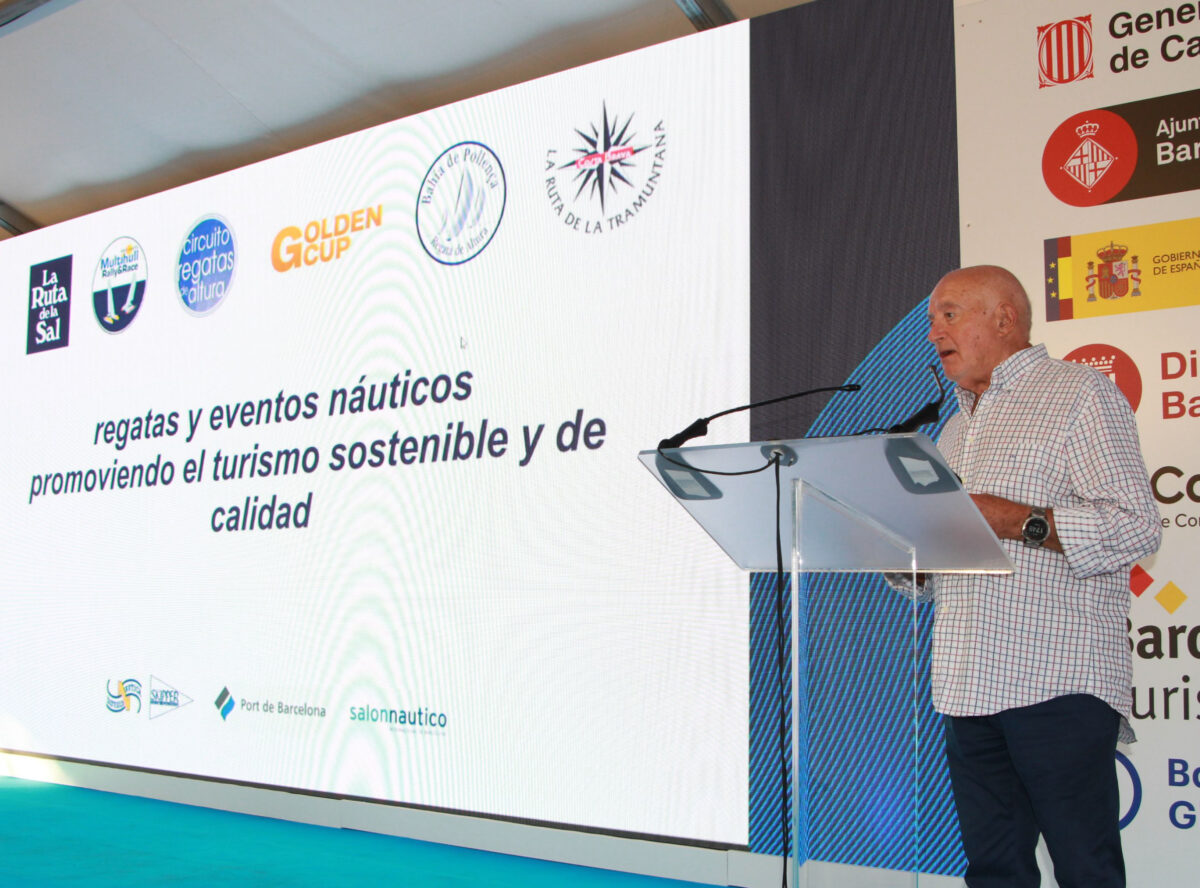 A few months ago, we had the pleasure of attending the presentation of the 2024 nautical events calendar of the Skipper and Difusión Náutica, within the framework of the Barcelona International Boat Show. Below, we share the most outstanding events of the day for you to enjoy:
La Ruta de la Sal
Josep Tur and Luis Gómez, from the Nautical Club of Sant Antoni de Portmany, represented the entities in Ibiza that support La Ruta de la Sal, scheduled for next year from March 28th to 31st. Gómez highlighted the crucial value of the sea for Ibiza, referring to it as 'blue gold.' Natalia Cabrera, from Garmin Iberia, sponsor of the event, emphasized the long trajectory of the regatta (36 years) and its impact as a driver of the nautical industry.
Multihull Rally & Race
Rodrigo de Febrer, captain of Port Ginesta, presented the Multihull Rally & Race, the only event in Spain dedicated to catamarans. Its third edition is scheduled from May 1st to 5th, 2024. Port Ginesta, Sant Carles Marina, Port de Masnou, the Club Nàutic Estartit, and Port Adriano form the group of ports called Multihull Friendly Marinas, specially adapted to accommodate catamarans, promoting this gathering as the main event of the group, consolidating their role as a reference center in the western Mediterranean in offering specific services for these types of vessels.
Regata Bahía de Pollença
The Regata Bahía de Pollença will take place from May 18th to 20th, 2024, maintaining its tradition coinciding with the second Easter, as in its previous 25 editions. This offshore regatta connects the peninsula with the north of Mallorca through the emblematic cape of Formentor. Antoni Cànoves, tourism councilor of the Pollença City Council, highlighted the unique value of the Bahía de Pollença as a nautical destination and the warm welcome that the maritime town of Port de Pollença offers to sailors.
Ruta de la Tramuntana
In 2024, the Ruta de la Tramuntana will celebrate its 31st edition from June 7th to 9th. Teresa Sala, general director of the El Balís Nautical Club, highlighted their club's close relationship with sailing and its history as a venue for top-level nautical events. On the other hand, Pere Sala, representative of the L'Escala Nautical Club, emphasized the excellent sailing conditions on the Costa Brava and how the Ruta de la Tramuntana serves to highlight these qualities.
Soon, we will present the calendar of nautical events that will take place in 2024 at the facilities of the Club Nàutic Estartit. Stay tuned.