Enjoy our sailing courses in L'Estartit – Costa Brava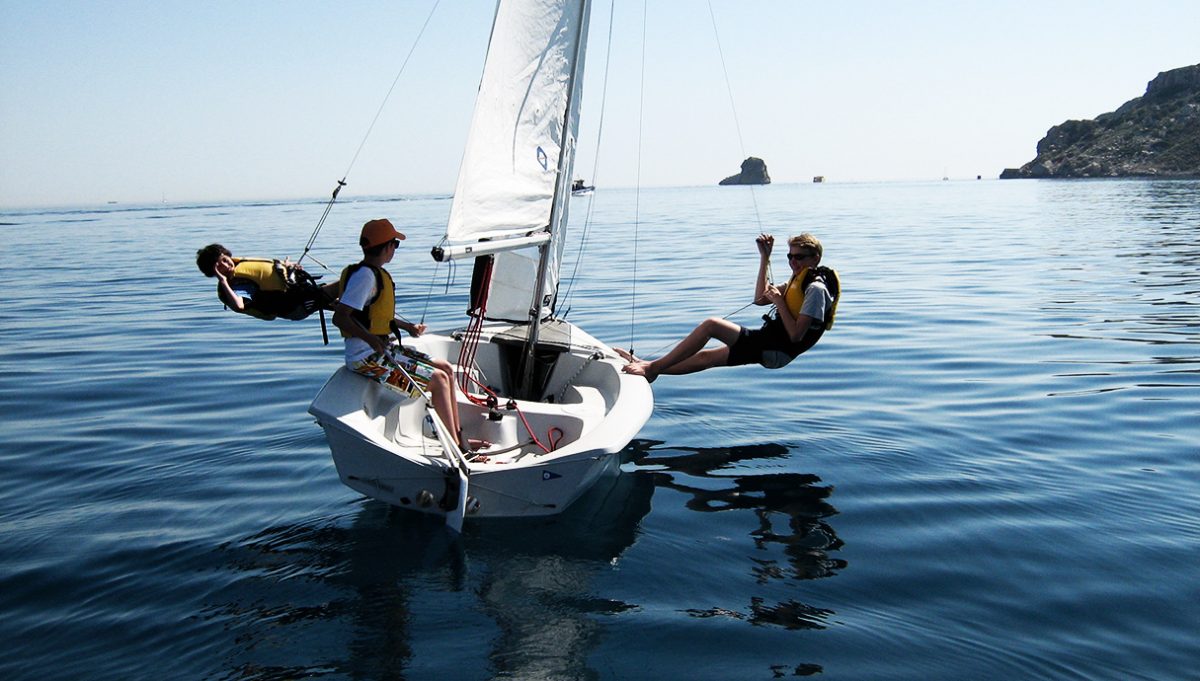 We offer different ways for both children and adults to experience the Costa Brava from the sea.
Introduction to sailing
Discover the Medes Islands on a sailing craft.
Your first taste of sailing.
You take a guided trip on L'Estartit bay aboard a J-24, a small cruiser 7.50 metres long, or a Raquero, a small sailing craft for groups. We'll tell you about the basic concepts of sailing, including nautical terms, safety and bearings, and you'll have to help sail the boat – you can even try steering it. A unique, fun experience.
Summer Camp
A fun sports activity that highlights adapting to the environment and enjoying the surroundings. It includes different activities: paddle surfing, kayaking, a range of workshops and, above all, sailing.
Length: 5 x 3-hour sessions, from Monday to Friday. Minimum 3 people
Times: Mornings from 10am to 1pm
Homologated sailing courses
The Club Nàutic Estartit offers you sailing and cruising sailing courses that are fully customized and approved by the Catalan Sailing Federation.
With the help of certified instructors, you will be able to go from making contact in the world of sailing to perfecting your technique on a professional level.