Enjoy our sailing courses in L'Estartit – Costa Brava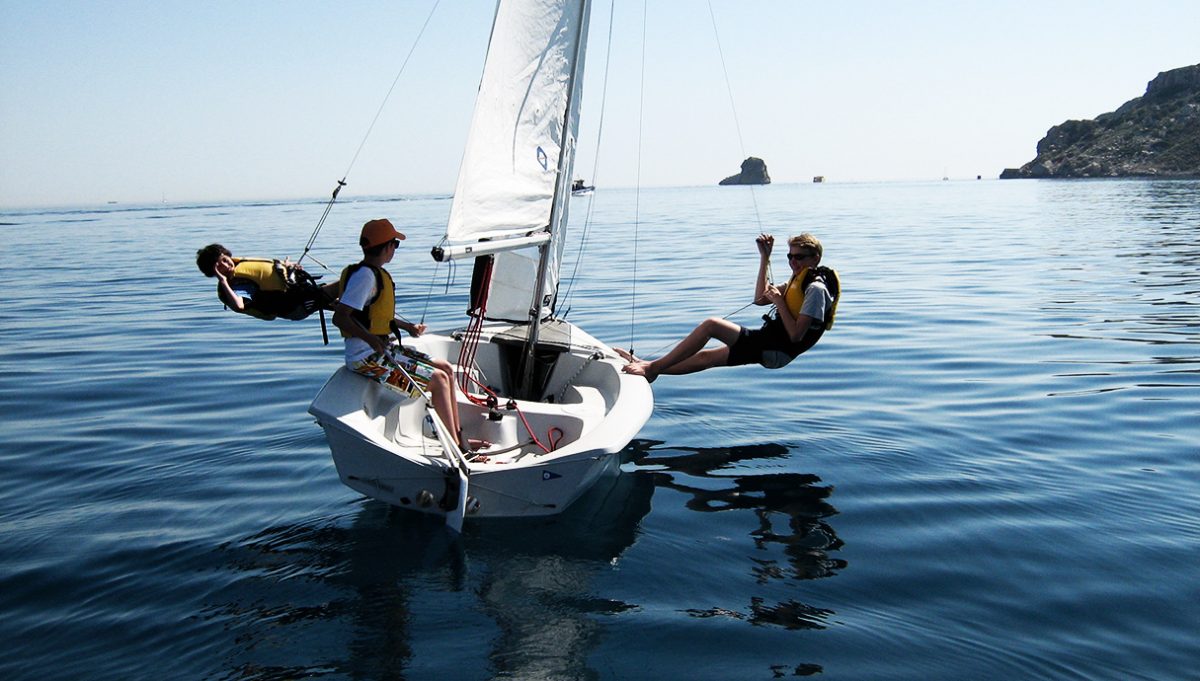 We offer you different ways of experiencing the Costa Brava from the sea:
Introduction to sailing
Enjoy the Medes Islands on a sailing craft.
Your first taste of sailing.
You take a guided trip on L'Estartit bay aboard a J-24, a small cruiser 7.50 metres long, or a Raquero, a small sailing craft for groups. We'll tell you about the basic concepts of sailing, including nautical terms, safety and bearings, and you'll have to help sail the boat – you can even try steering it. A unique, fun experience.
Length: 2 hours (minimum 2 people)
Price: from €30
Multi-Activity Course
A fun sports activity that highlights adapting to your environment and enjoying your surroundings. It includes different activities: paddle surfing, kayaking, a range of workshops and, above all, sailing.
Length: 5 x 3-hour sessions, from Monday to Friday. Minimum 3 people
Start date: 24th June 2019
Finish date: 30th August 2019
Times: Mornings from 10am to 1pm or afternoons from 4 to 7pm.
Price: €145 a week
Discounts are available for siblings or for more than one week
Custom courses – Individual sailing classes
Sailing course to learn the different sailing techniques with small boats, cruisers or catamarans (or a mixture of these).
In a 15-hour course you can learn enough to hire a craft with similar features to the one used on the course.
You choose how you want to do the course and how many sessions you want.
Price: from €50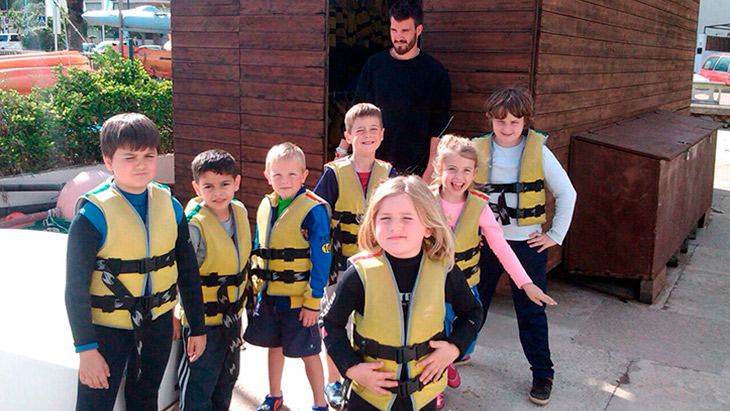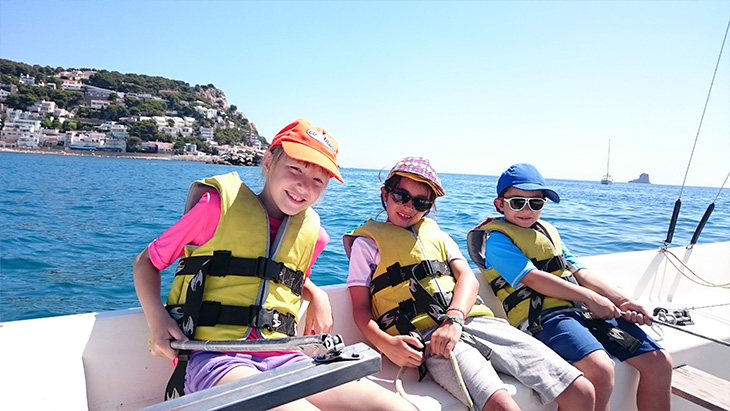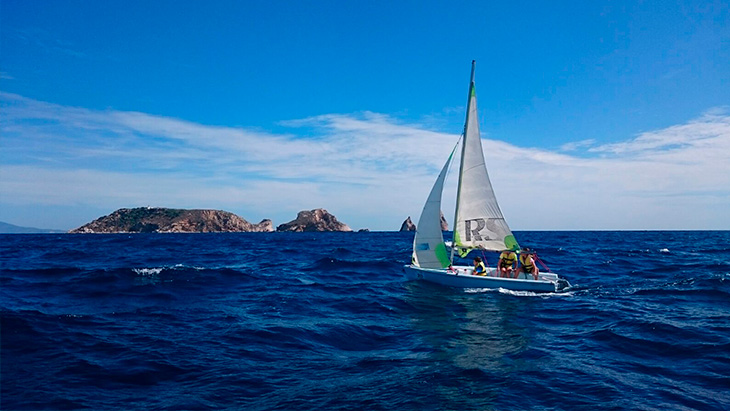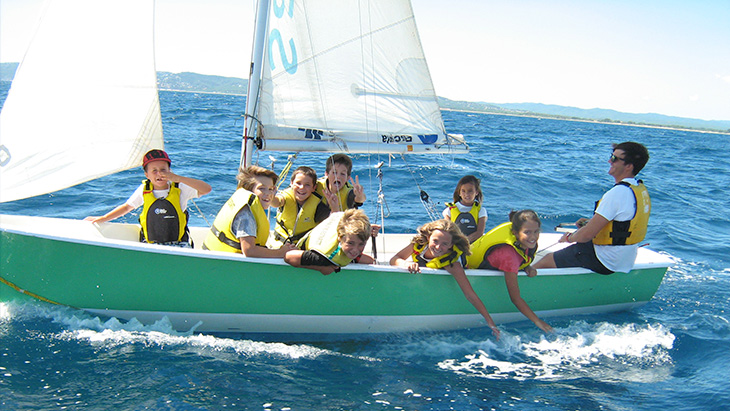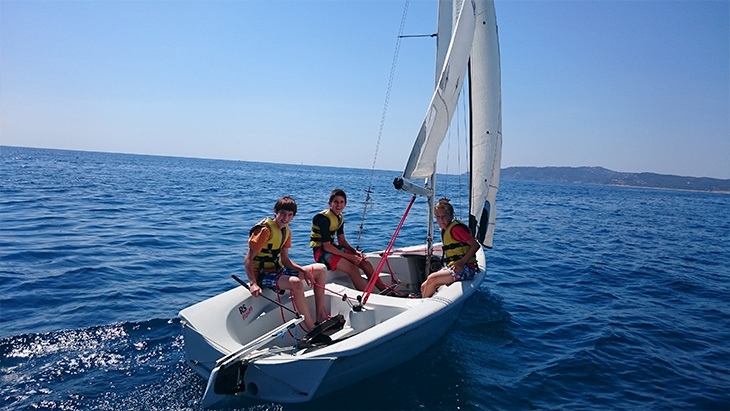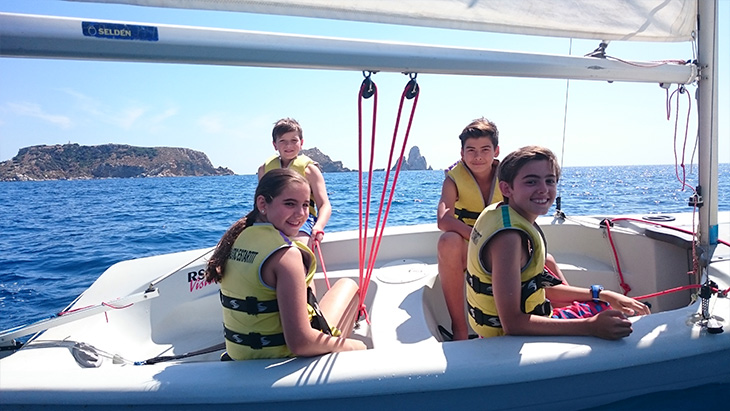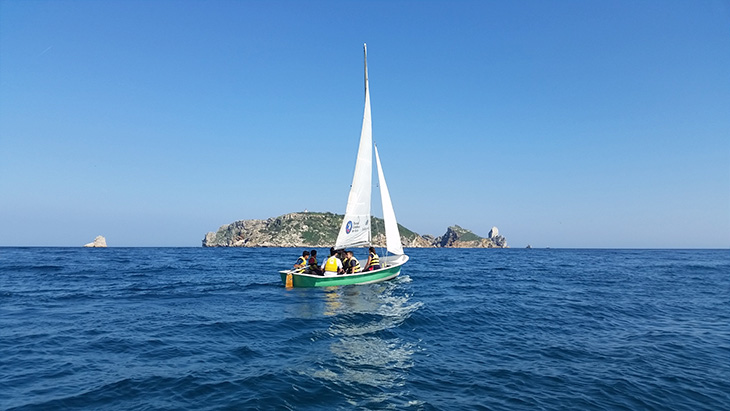 Would you like more information about our activities?
Fill in the form and we'll clear up all your doubts.