The Club's Europe Team competes in the 32nd Vila de Palamós Trophy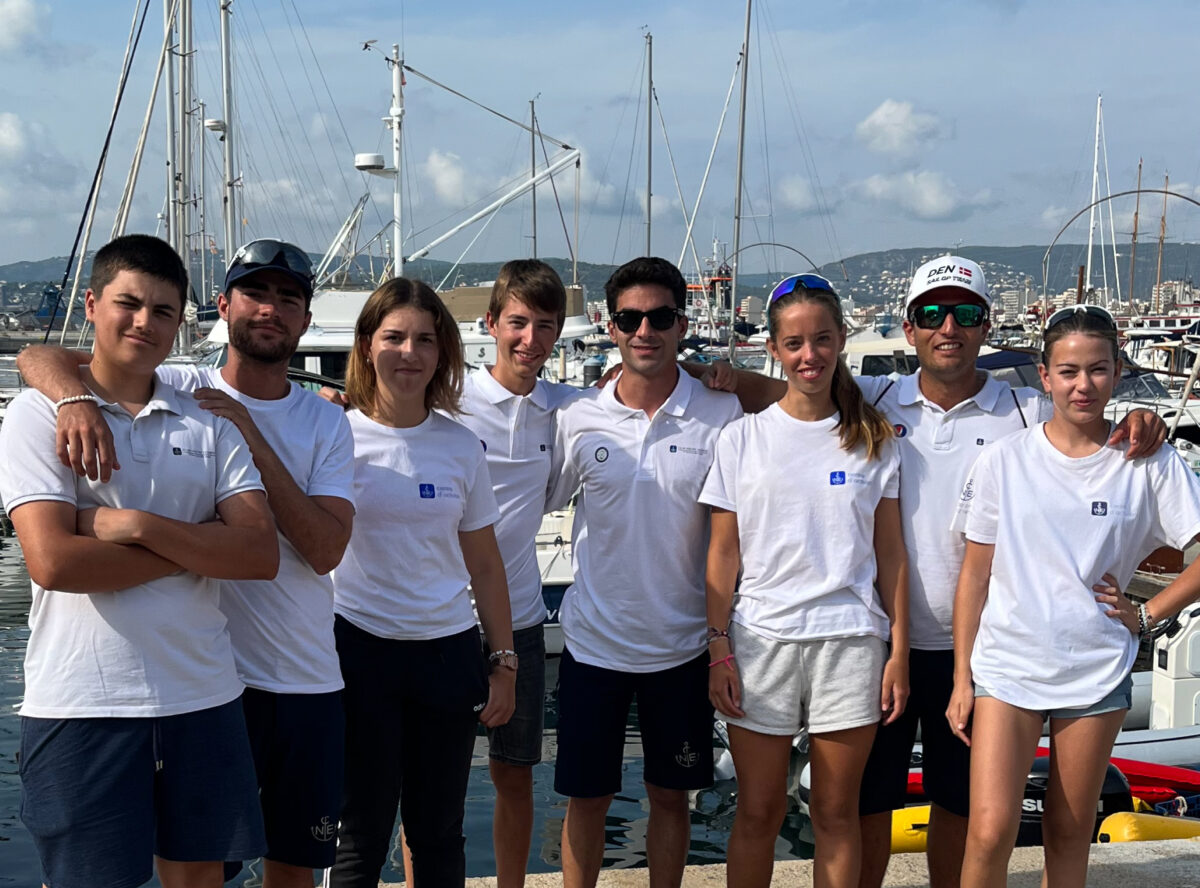 32nd Vila de Palamós Trophy
From October 12 to 15, the 32nd Vila de Palamós Trophy took place in the waters of Palamós Bay. The Europe Class team from Club Nàutic Estartit traveled to Club Vela Palamós, the event organizer, to participate in the first national qualifying regatta of the season. This year, the regatta had a total of twenty-nine participants aiming for the best results.
To prepare for the 32nd Vila de Palamós Trophy, the sailors from the club conducted two joint training sessions with the Club Vela Palamós team the weekend before the competition.
The weather conditions during the championship days were quite variable. The first day of competition saw winds ranging from 17 to 20 knots from the South, and the second day had winds from the Northeast at 8 to 10 knots. On the third and final day, participants had to contend with challenging gusty winds ranging from 8 to 15 knots from the North and Northeast. Nevertheless, a total of nine races were held over the three days of the regatta, in accordance with the established schedule.
Results
All members of the Club Nàutic Estartit's Europe team participated in the regatta. On this occasion, the club's best-placed competitor was Isaac Vilà, who secured the sixth position in the overall category, with notable performances in the first and second races, where he achieved first and second place, respectively.
Sara Ayats finished in the eleventh position in the overall category. In the female categories, she claimed the first position on the podium in the Sub-18 category and the second position in the absolute female category.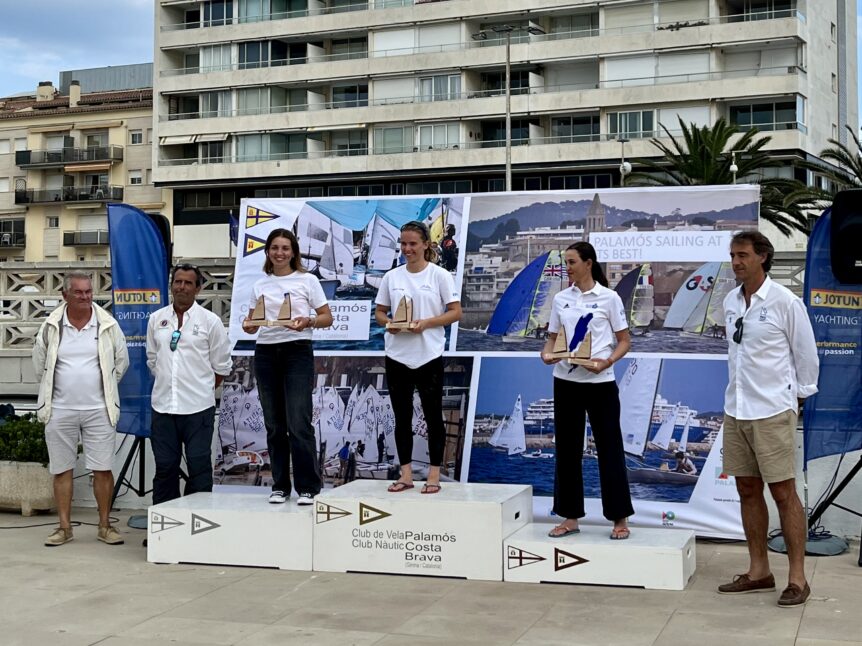 As for the results of the rest of the team members, Matteo Galindo took twelfth place in the overall category, Joan Pla placed twentieth, Anna Pla came in twenty-sixth, Thomas Richard Prats was twenty-seventh, and Aina Artalejo finished twenty-eighth.
The overall winner of the 32nd Vila de Palamós Trophy was Ramon Figueras from Club Vela Palamós, followed by Richard Cyril from Cercle de la Voile and Alejandro Pareja from Real Club Náutico Torrevieja.
The results from this regatta will count towards the ranking that will determine the members of the national team representing Spain in the Europe Class World and Youth European Championships. You can find the complete results here.
The club encourages all its team members to continue working towards achieving positions that will allow them to compete in the mentioned events. Go for it!